Kharl Prado
October 25, 2010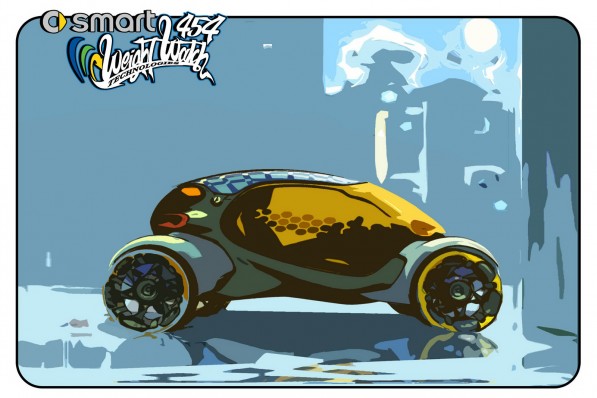 Southern California's brightest automotive design studios come together in an annual Design Challenge hosted by the Los Angeles Auto Show as they have done for the past seven years. This year, which happens from November 19 to 29, welcomes German and Japanese car manufacturers to the competition for the first time, to create design concepts of highly efficient and extremely lightweight sedan vehicles of the future. Their restriction—to keep weight below 1,000 pounds, while keeping in mind passenger safety and comfort. Of course, performance and styling demands must not be sacrificed either.
First up on our three-part series is the Smart 454 WWT. 'Weight Watch Technologies' is what WWT stands for, whlie 454 refers to 454 kilos which is roughly around a thousand pounds. Smart's entry into the contest is described by the small car company as "West coast fun and innovation meets German technology, design and grannies' hand knit socks."
Smart envisions a car that is created by robots, and is made of a material that seems to be hand knitted for versatility in shape, strength and weight. What's interesting about this design are the concept carbon fiber wheels that have the suspension system integrated into each. They're extremely lightweight and are impossible to disable.