Kharl Prado
October 5, 2010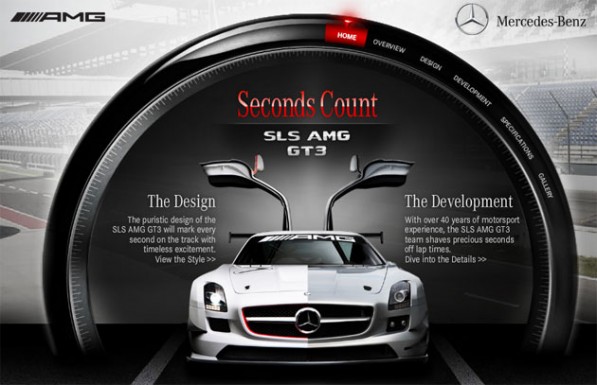 Let's see. You're a big Mercedes-Benz fan, and nothing would please you more than to own and drive your very own SLS AMG super car. The problem is, you can't. Whether it be financial or just because of availability of the SLS AMG in your country. But maybe you can settle for the next best thing online—a website dedicated to the FIA-spec version of the SLS AMG, the GT3.
Of course, you're all aware that Mercedes-Benz hasn't really released detailed specs of the GT3. But think about this—you get a lot less weight from all the modifications that AMG put into the GT3, so imagine how a 6.3-liter V8 will then behave under less load. Think in terms of zero to sixty in merely 3.8 seconds, plus a top speed of 180 miles per hour. Not bad, eh? Not bad at all.
But then again, maybe you'd want to check out the website. It's got a wealth of information about the SLS AMG GT3. So if you're a FIA fan, or just simply mad about the Gullwing supercar, make sure to get that mouse clicking. The SLS AMG GT3 waits for no man nor machine—on the track, that is.