Kharl Prado
October 12, 2010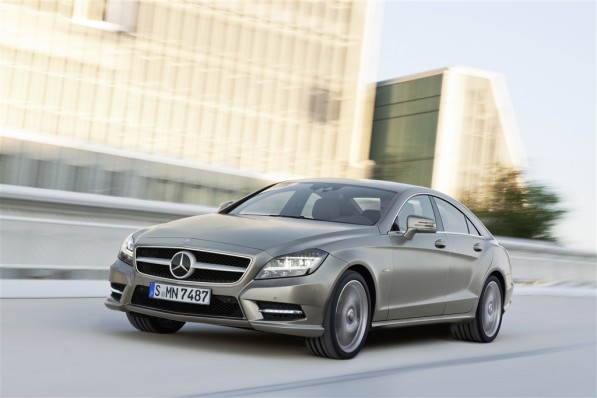 We've been writing about the CLS even before it was publicly disclosed. And we've gotten a lot of feedback about it ever since, which just goes to show the kind of following the CLS has. But this time, we decided it's high time you heard about the CLS right from the people who worked on it. These are the people that are directly involved in making the new CLS possible.
The following transcript are statements from several important people at Daimler AG and Mercedes-Benz, namely:
Dr. Dieter Zetsche, Chairman of the Board of Management of Daimler AG and Head of Mercedes-Benz Cars
Dr. Thomas Weber, Member of the Board of Management responsible for Group Research and Head of Development, Mercedes-Benz Cars
Dr. Joachim Schmidt, Head of Sales and Marketing at Mercedes-Benz Cars
Professor Gorden Wagener, Head of Design, Mercedes-Benz Cars
These are the men that are ultimately responsible for the planning, development, production and marketing of the new CLS. Even if the car could speak for itself, it could have had the success its now enjoying without these people behind it.
'Nuff said. Listen to what they had to say.
Dr Dieter Zetsche: "The CLS, as a design icon, became the act all competitors had to follow. For we do see it as our duty to constantly reinvent the motor car. And as the inventor of the original motor car we take particular responsibility for its future."
Dr. Thomas Weber: "We are currently making giant leaps in efficiency in a manner not seen before in the history of the motor car. The new CLS is a good example of this. Every engine is more powerful and has more torque than its predecessor – yet at the same time, consumption has been drastically cut, by up to 25 percent."
Dr. Joachim Schmidt: "The new CLS is a perfect example for our claim "The best or nothing", for it not only thrills with its emotional exterior form – its interior, too, which has been created with perfect craftsmanship, will set car-lovers' hearts beating faster."
Professor Gorden Wagener: "The art of design is to create something extraordinary. With its stylish, refined sportiness the new CLS makes a clear statement about the intended – sensual – design idiom for Mercedes-Benz in the future."