Michael C.
October 23, 2010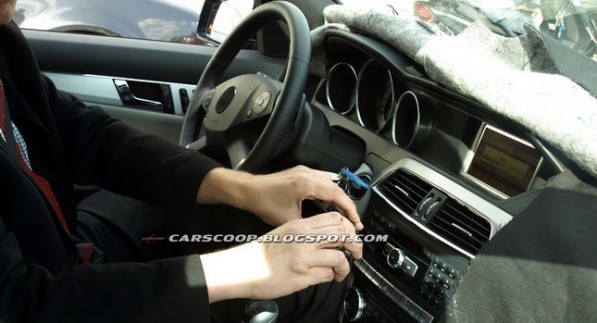 Spy photos show the Estate model of the modified 2011 C-Class and a peak into the car's newly designed dashboard. Though there are still no information with regards to the engineering modifications, it is predicted that the few mechanical changes will showcase its fuel economy and a reduction of CO2 emissions throughout the line. This design will be incorporated for all body styles including the sedan and the latest member of the range, the coupe.
Outside the vehicle, the concealment masks a number of modifications which include re-designed front and rear bumpers, minor adjustments to the headlamp and tail lights and a tweaked front grille and bonnet. Taking inspiration from the much bigger E and S-Class designs, the prototype C-Class modification gets a newly fabricated instrument panel that also includes the display screen over the latest center console, which has the latest controls and air-vents.
The newly designed C-Class sedan, Estate line and the latest Coupe variant is expected to be out in the market next spring.