Kharl Prado
October 16, 2010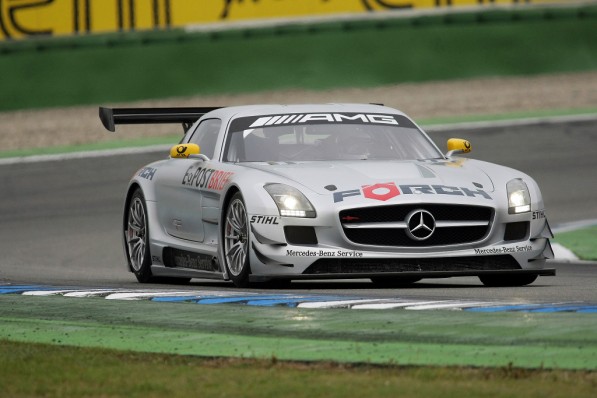 If you are part of two fortunate teams participating at the next VLN endurance championship races, then you'll get the chance to see and work on the SLS AMG GT3 as it takes a spin around the track. This is a once in a lifetime opportunity to be up close and personal with the GT3, and it's going to happen on October 16 and 30. Each day of testing will last for approximately four hours, and all the testing data that'll be collected will be used in further development of the GT3.
So if you ever dreamed of being like Ayrton Senna is to the Honda NSX, or Michael Schumacher is to much of Ferrari's production cars, this is your chance. It's the closest you'll get to being part of a race car's development stages. We guess you can pretty much figure out why Mercedes-Benz is doing this. They'll be offering a reworked version of the GT3 to the teams racing in next year's season. The only thing is, only a couple private teams will be invited to do the testing.
So which are these two teams? Namely Mamerow Racing and Black Falcon. Both of these teams have signaled their interest in using the GT3 for 2011. Their drivers must be waiting with bated breath as we speak.