Kharl Prado
October 16, 2010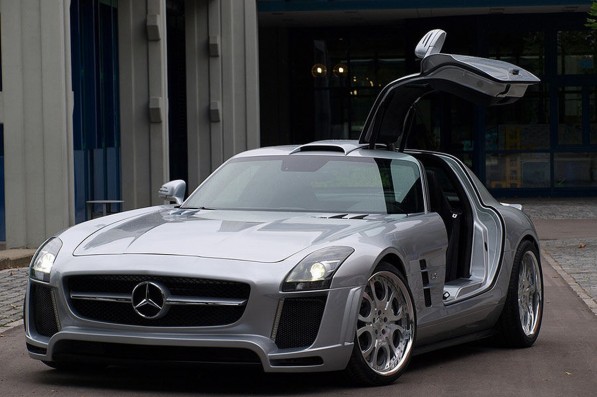 Tuners just can't keep their hands off the SLS AMG. The latest company to come up with their reworked version of the Gullwing supercar is none other than Swiss tuning corp FAB Design. We're not so sure yet what the specs are on their SLS, but we can assure you that the power rating would at least be 40 more horses than the stock V8. So that means a minimum power of 611 horses, enough to give you a 3.7-second dash from zero to sixty, just 0.1 seconds faster than in stock form.
So what else is new with FAB Design's SLS? Well, of course, as with any real tuning company, there's always the customized body kit, to give the supercar a different character. The FAB Design kit includes a redesigned front bumper, additional air vents, a lip spoiler, side skirts, a race type roof air scoop, restyled rear bumper to locate four exhaust tips, plus a fixed rear wing. And oh, don't forget the 20-inch rims that fit tightly thanks to lowering suspension.
If you ask us, FAB Design's body kit gives the SLS AMG that young, street tuned look, a far cry from the SLS AMG GT3. Still, with this body kit, you're sure to get eyes rolling on your ride while it's sitting in the parking lot.