Kharl Prado
October 23, 2010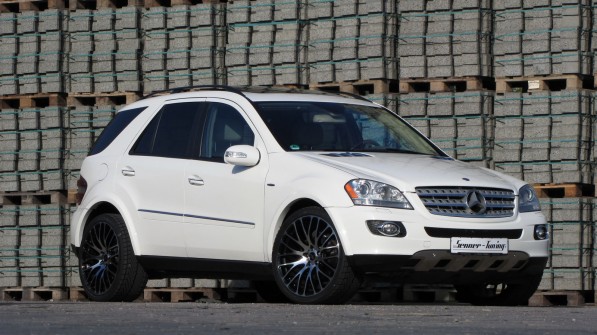 Senner tuning company isn't going to let anyone stand in their way from putting out a body kit for the Mercedes-Benz ML500. Not after its successes with their Nissan 370Z and Audi A5 Carbiolet kits last month. Now, them Germans are at it again, this time working on yet another German premium vehicle, turning their engineer's attention to focus on the ML500's 5.5-liter V8. The lowdown on it is the enhanced the ECU, optimizing its output from 388hp and 530Nm, all the way up to 412hp and 560Nm of teeth clenching torque.
Now, if that isn't enough for you, then you should know that Senner's version of the ML500 rides on an upgraded suspension package plus it sings with a brand new stainless steel sports exhaust system that flaunts trapezoid tailpipes. If that isn't your definition of cool, then we don't know what is. 22-inch aluminum rims complete Senner's look with a bunch of Vredestein "Wintrac Xtreme" premium winter tires.
If you're asking what's the price tag on this package, well it's around €9,800. That's only in Germany. So if you figure your ML500 has seen enough road in stock form, then why don't you pay Senner a visit? Judging from the gallery below, it's sure going to be worth it.