Kharl Prado
October 26, 2010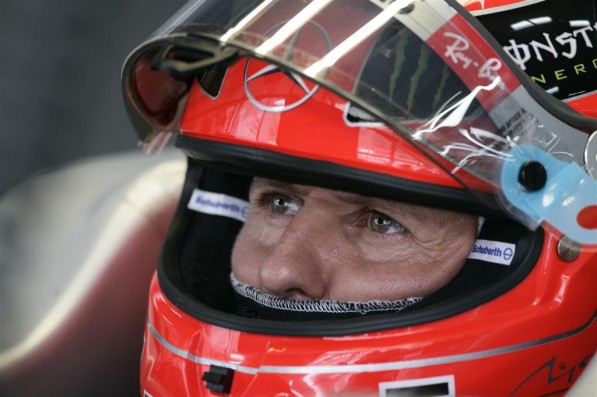 For the first time in this year's grand prix season, seven time world champion Michael Schumacher was able to outdo not only his wingman but himself as well by taking fourth place in this sport's first ever Korean Grand Prix held in Yeongam. It was a race full of drama and excitement as the safety car made a couple of appearances to keep the event from turning into a wet nightmare.
The race began with the safety car limiting the race cars until the wet spell calmed down for a decent race. However, the safety car had to reappear when the red flag was raised on the third lap, giving everyone an almost 50-minute break. Nico Rosberg was actually in a very good position in fourth place, beating Lewis Hamilton to the spot, until he was hit rather annoyingly by Mark Webber on the 19th lap, forcing him to retire from the race. The podium saw Alonso of Ferrari taking first, Hamilton of McLaren taking second and Massa of Ferrari taking third.
Michael was quite happy with his performance and gave a lot of credit to his team for making everything possible during the sport's first ever race in Korea. Nico on the other hand was satisfied with his car's performance on the straight line that allowed him to surpass Hamilton, although he was regretful of having hit Mark Webber.