Kharl Prado
October 5, 2010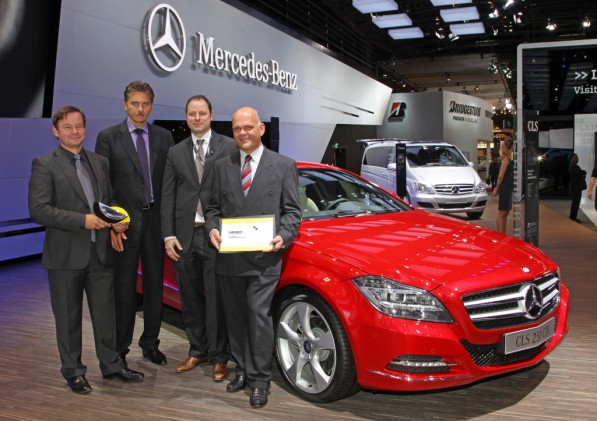 Another award has been vested on German premium car manufacturer Mercedes-Benz. This time, it's from the European New Car Assessment Programme, or Euro NCAP. The two awards were won with the company's anticipatory occupant protection system, dubbed PRE-SAFE, and the PRE-SAFE Brake driver assistance systems.
So now you're wondering what these systems do. The PRE-SAFE technology is linked to the vehicle's Brake Assist and Electronic Stability Program, or ESP, as well as to other driver assistance systems. The sensors on these systems then provide the PRE-SAFE with critical driving information within milliseconds, enabling it to respond at high speeds.
For example, the system will be able to detect if the vehicle is about to skid, such as when the driver suddenly brakes strongly. Meanwhile, upon PRE-SAFE Brake intervention, the electronic control unit automatically repositions the front passenger seat in a safety configuration to  brace the occupant for impact. At that moment, the system will also automatically roll up the front windows and close the sunroof to protect the occupants from debris that may vector into the vehicle. The window airbags, on the other hand, will protect the occupants in the event of side impact or roll-over. The system also pulls on the seat belts to ensure that the occupants are kept in their seats.
So you see, the two awards were well-deserved. Aren't you glad you're a fan? Stay tuned for more updates right here at BenzInsider.