Kharl Prado
October 23, 2010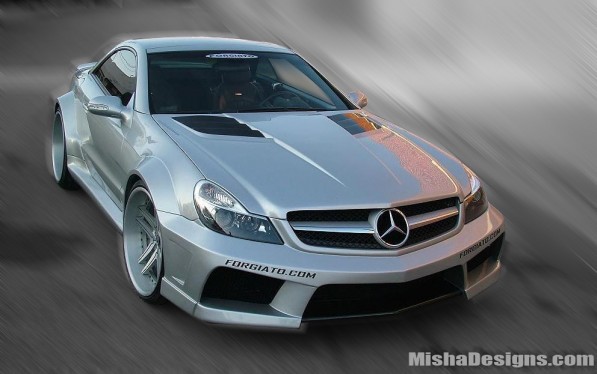 SL owners owners and fans out there are in for a real treat. Mercedes-Benz tuner MISHA has just released images of their latest wide body package that's purposely built for the SL.
The new body kit comprises of a redesigned front bumper with matching carbon fiber lip, while bigger air vents allow the Mercedes-Benz SL to draw more air to help cool the engine. Wider fenders are a tad bit alike with the SL Black Series, although these are more effective at helping draw air from the tire wells. The hood design is uniquely MISHA, and has been generously given carbon fiber vents to help the engine breathe.
Looking at it from the side, you'll notice smooth flowing side skirts all the way towards the rear where bigger and wider rear fender flares give the SL a look of uncompromising masculinity. Carbon fiber grilles has been incorporated on the rear bumper while a carbon fiber diffuser helps air exit smoothly out from under the belly. Downforce is maximized even further with a rear trunk spoiler.
Can't help comparing it with the SL Black Series? Well, it goes without saying that great designs speak well for themselves. So stop comparing and enjoy the gallery.