Kharl Prado
October 21, 2010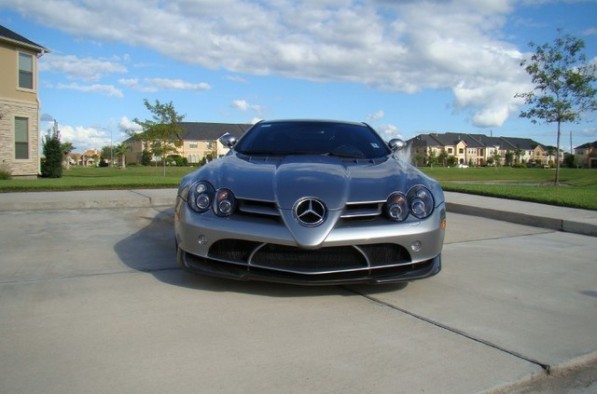 Ever shopped on eBay? Well, you had better if you want to get a load of this 2007 Mercedes-Benz SLR 722. Believe it or not, this baby was once owned by the now-retired but still very much unsurpassable Airness himself, Michael Jordan. It's only got about 962 miles on its odometer, and still has factory warranty up until August of next year… or 50,000 miles, whichever comes first.
This limited 722 Edition boasts crystal antimony grey paint finish with an equally impressive black interior color. The powerplant under the hood has about 650 horses once you rev at 6,500rpm, and delivers around 830Nm of torque at 4,000rpm. She'll be able to take you past the 200mph mark, specifically 209mph, which makes her faster than the base SLR model by around 2mph. Zero to 60mph? A mere 3.6 seconds.
With such power, it's no question that the 722 rides on a tuned suspension system. Its dampers have been adjusted for stiffness while its 19-inch black alloys come to a halt using 15-inch brake rotors. The front air dam had been revised while a rear diffuser was added to improve the 722's overall downforce.
eBay's asking for US$429,990 or whoever bids the best offer. For that price, you'll get full documents, books, keys, interior amenities, k40 radar and, of course, your very own SLR car cover. Until October 31 only people.