Michael C.
October 25, 2010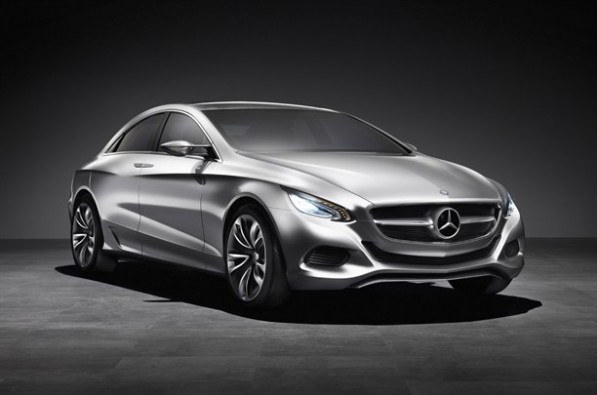 Mercedes-Benz is geared to impress the premium small car market next year when it releases an all-new B-Class. Based on senior sources from the company, the car takes inspiration on a latest cutting edge technology. According to the global automotive design chief for Daimler, Gorden Wagener, the latest B-Class is focused at their "loyal clients" that chooses high driving position. Wagener also added that, "The A-class is completely different, a revolution, a benchmark in compact cars. It really defines the Mercedes brand."
This latest technology was developed by the heads of 'body in white design and safety' at Mercedes, where it allows the team to develop either an internal combustion or electrically driven vehicle, and also a few body styles. A few more body styles will come out from the MFA project, which includes a little saloon previewed by the F800 model. Majority of the MFA vehicles will be manufactured at a new Mercedes factory located in Hungary, and is predicted that the new line of small Mercedes would be based on conventional, Golf-class road vehicles.
According to some sources from the company, the MFA patent may be publicized on January 29, next year, exactly 125 years after Karl Benz was given an awarded patent for the Motorwage, which was characterized as an "automobile fuelled by gas." Also, the MFA is expected to revolve around a vehicle that can be "powered by petrol, diesel, natural gas, hydroden and electricity."
As stated by Jorg Prigl, head of development for the A and B-Class and Smart families, the latest MFA Mercedes Front-drive technology is so unique, it would be the subject of a patent. Prigl added, "we will start with the B-class and the MFA platform will contain an IP [Intellectual Property] solution that will allow us to produce both a direct, high-roof, high seating position replacement for the B-class as well as a new range in the Audi A3 class. The MFA also gives us the package room to fit a battery pack, fuel cell stack, hydrogen tanks and CNG tanks."
The German company is also geared in referring to the latest A-Class and B-Class family as the "first car of the next chapter" in the history of the automobile.