Michael C.
October 11, 2010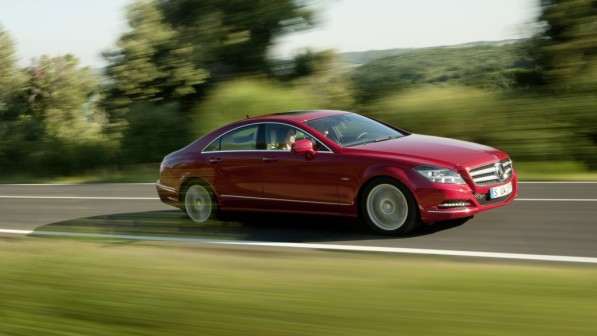 During last week's press conference by Mercedes-Benz at the Paris Auto Show, the German carmaker presented its CLS, which was the showcase of the event. During this time, Dieter Zetsche, Mercedes CEO and Annette Winkler, Smart Head, gave a thirty minute talk with regards to the consumer and environmental offerings of the company. But before rolling out the CLS, Mercedes first featured the Smart Ad Lib, Smart scooter, Smart bicycle, Mercedes A-Class E-Cell, and the 2.2 liter four cylinder diesel S-Class.
Though there is no certain time limit on this project, it is guaranteed that if the company is going to compete with BMW and Audi in the emissions and efficiency market, it would need go beyond the common ideas of the brand. Audi has presented its electronic drive and BMW has its Efficient Dynamics, lately Mercedes has only shown their line of various projects under no particular bracket, this includes the all-hybrid S-Class line, more efficient ICE engines, and the latest chain of small vehicles for the US.
To be able to attain this, Mercedes will require some actions that were "previously unthinkable" in the past, like the hybrid S-Class and the anticipated four-cylinder. Experts are presently anticipating on how Mercedes-Benz would achieve their goal, and if it will include the need for closing out Maybach. According to Zetsche, this will not be random project, as the company wants to be known for their efficiency, and that is their main goal.