Michael C.
October 23, 2010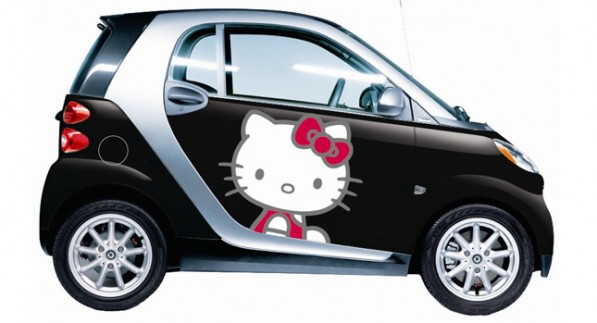 It seems that the Smart ForTwo vehicle is a much better candidate for a Hello Kitty makeover than the Ferrari 360 Modena. The Smart Expressions project will present their clients in the US a selection of three different full-body Hello Kitty designs, each with a choice of different color schemes. The company will provide 22 full and partial wrap design and color selections to choose from.
According to the president of Sanrio Inc, Janet Hsu, this is the only instance that Sanrio will provide Hello Kitty cars for the US market. Hsu also added that, "the modern, environmentally-friendly features of the smart fortwo combined with supercute Hello Kitty designs deliver an exciting offering that responds to the demands of our fans for special edition lifestyle products."
The owner of the Hello Kitty brand, Sanrio, signed a contract to include a line of car wrap designs that showcases the popular character to the auto company's customization program. Based on the statement released by Smart, the Hello Kitty wrapped ForTwo vehicles will be presented to the public at various Sanrio events this fall for the 50th Anniversary of the brand.