Kharl Prado
October 26, 2010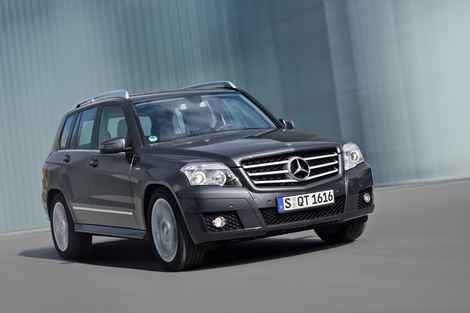 Interested in winning a 2011 Mercedes-Benz GLK? Then you might want to check this out. This news comes courtesy of one of our fellow BenzInsiders that emailed us a couple of days ago. His company's giving away a free GLK every Tuesday next month at exactly 9:30pm. What company is he working for? Take note: Hard Rock Hotel and Casino Tampa. They're even giving away $1,000 each and every hour, from 1pm to 9pm.
So if you're feeling lucky, and want to have some fun in a casino, then better make it Hard Rock Tampa. Who knows? You might walk away with a brand new GLK, or at the least, plenty of cash from their hourly draws. For more info, then be sure to check out their website at Seminole Hard Rock Casino.
As for the GLK, well, here's a little bit of a heads up. It's got a 3.5-liter V6 engine capable of 268hp gunning power to either the rear or all four wheels through a seven-speed automatic tranny. Sounds good if you like travelling great distances and don't mind a little, or a lot of, comfort. And with Mercedes-Benz's brand new line of V6 engines, you're sure to enjoy a lot of power at little fuel and environmental cost.
So what're you waiting for? Hat tip to Mike of Hard Rock Tampa for letting us in on their GLK give away!