Kharl Prado
October 16, 2010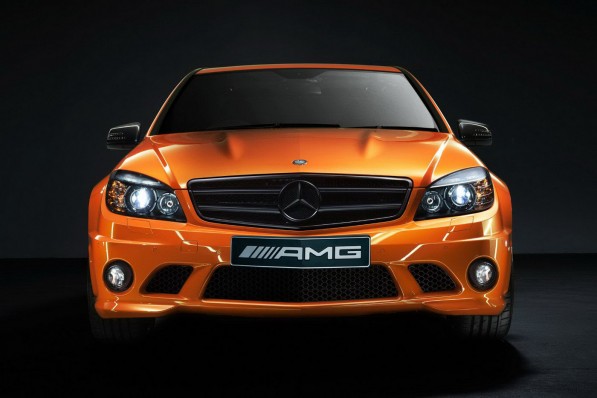 You just gotta' love the color of this Mercedes-Benz. The vibrant and powerful orange paint brings the C63 AMG into life at the Australian International Motor Show. For two years, Mercedes-Benz refrained from participating in the country's grandest auto show, but now returns with quite a vengeance. Their show car, a special edition C63 AMG dubbed the Concept 358, was designed exclusively by Mercedes-Benz Australia and is handcrafted by AMG.
As with anything that rolls out of AMG's workshop, this one truly stands out. It's actually the only C63 AMG in the entire universe that's been painted with Designo Pearl Orange finish, sourced exclusively in AMG's Affalterbach factory. The car also features an AMG Performance Package Plus that upped the stock 6.2-liter V8's power from 457hp to 480. That's a lot if you happen to know the math.
Highlighted on the Concept 358 is the Performance Package Plus 19-inch multi spoke rims in black finish, as well as a generous helping of Designo leather fixtures inside the cabin. If you're going to imagine what kind of driver this car would have, he or she probably appreciates mind-numbing power while sitting comfortably in a posh interior.
Interested? Then come experience the Concept 358 at the Australian International Motor Show this October.