Michael C.
September 10, 2010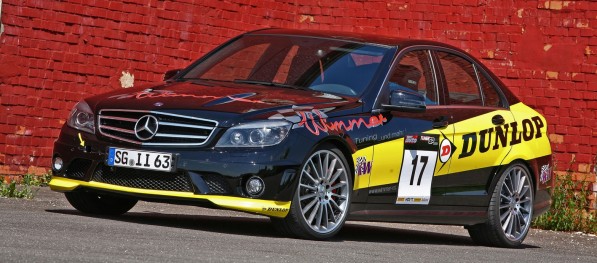 According to the reports, the automobile's electronically limited speed has been increased to 308 km/h (190 mph) through reprogramming the ECU, with the inclusion of additional intake and exhaust mods, which makes the car run at 540Hp (+53 Hp over stock hi-po V8). The torque specifications are yet to be released in a future date.
The speedometer reaches the 100km/h (62mph) mark after 4.4 seconds and the next 100km/h is hit in another 8.2 seconds (0-200/h or 124mph: 12.6 sec). Additionally, the car is equipped with a KW3 coilover setup concealed behind its 19-inch rims and likely unmodified breaks.
As for the highlight, the 19 inch rims are wrapped in Dunlop Sportmaxx GT tires which are sized 235/35-19 in front and 265/35-19 in back.
Based on Wimmer, the car featured in the photo was taken at the 2010 Tuner's Grand Prix at the Hockenheimring in Germany where it took a runner-up position.