Kharl Prado
September 16, 2010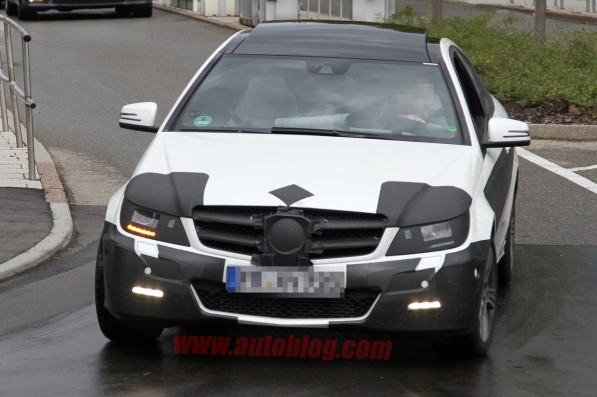 So yeah, the next C-Class will come in both coupe and convertible variants. In the gallery below, you'll even get to peek at its interior. But how will the next C-Class Coupe fare against the two-door E-Class. Since the E-Class similarly is based on the current C-Class platform, it'll be fun to see which of the two will be larger and performance-wise, which will be a lot more tempting to drive.
A lot of questions are hanging on these two vehicle lineups, questions which will hopefully get some answers from the up-and-coming Paris Motor Show in France. Surely, you guys are wondering what the price tag will be and how much they will differ for the different C-Class variants, namely the Coupe, Cabrio and Sedan. A bigger question it seems is whether the Coupe will be sharing platforms with the Sedan.
Oh well, perhaps only time will tell. One thing's for sure, though—everyone, including us, is waiting for word on whether there will be a C63 Coupe. That, we got to see. As far as AMG is concerned, they've never actually let their loyal clients down, whatever new model rolls out of Mercedes-Benz's production lines.