Michael C.
September 23, 2010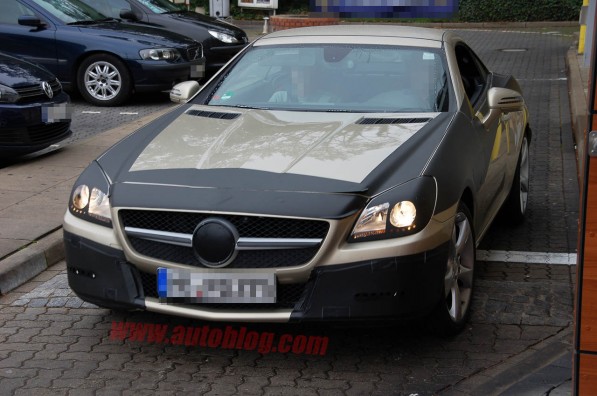 In the past months, we have seen several spyshots of the anticipated 2012 Mercedes-Benz SLK, but at the moment we get a much better look into the baby coupe behind the camouflage.
The automobile's front grill was modified to replicate the larger SLS AMG models, based on the photo, the car appears to have a much better aesthetic in contrast to previous spy photos released. Additionally, the latest SLK is now equipped with the latest LED running lights.
According to some sources, the reason for the much larger grill is not about its effort to resemble the gullwing, but to feed the latest 476 horsepower, twin-turbocharged 3.5-liter V6. Also, if the SLK would be equipped with that mill, it would be much likely installed by AMG. Critics are very optimistic about this vehicle's amazing design as it is said to be presented to the public at the upcoming Paris Motor Show.