Kharl Prado
September 8, 2010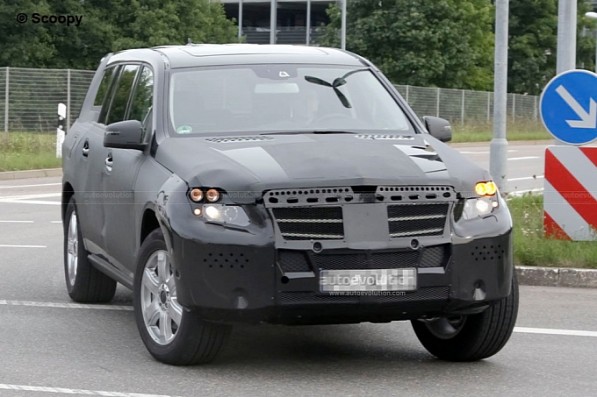 Some people find SUVs more exciting than passenger cars. Is it their sheer size or their calling for the off-road? Well, maybe it's because they're more practical when you're carrying lots of cargo, including people. Whatever your reason may be, here's something that might tickle your fancy—spy photos of the future GL-Class.
Yes, Mercedes-Benz is in the process of one-upping the current GL. Apparently, they don't want to give first dibs to anyone about the details. But that won't stop people like us from posting teasers. You are teased by spy photos, aren't you?
The proto you see in the photos was captured in southern Germany, coming home to its development center after playing for some time outside the yard. There are hints that the next GL used a stretched ML platform as groundwork. So that just begs the question, "Will the new GL be using an ML engine?" Well, perhaps the 3 or 4-liter diesels, or maybe even the 5.5-liter gasoline engine. Who knows? It will probably also feature a 7G-Tronic 7-speed automatic tranny.
We can't really be certain about any of this. One thing though—the photos suggest that Merc designers are trying to put a more friendly face onto the GL. That means more width and more aerodynamic potential. Heck, it has LED daytime running lights as well.
Date of potential release? Probably in 2012.
Just stay tuned folks. There's still a lot of questions hanging about the next GL.