Kharl Prado
September 12, 2010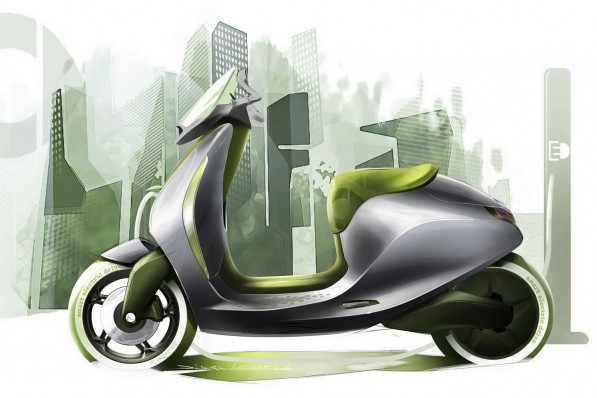 It's not only sister company Mercedes-Benz that's pondering on entering the motorcycle arena. Another one of Daimler AG's brainchildren, Smart, is now working on a scooter concept. Hopefully, this idea will last longer than Smart's short-lived Forfour.
Smart, which was founded by Swatch's Nicolas Hayek, figured that an electric scooter concept will be a viable addition to their electric vehicle lineup, specifically to the successful Fortwo. According to Smart, their aim to broaden both their clout on the electric vehicle market as well as boost their overall sales.
So here we are, presenting what is Smart's artist renderings of their latest idea, a purely electric scooter that should make a vibrant appearance in the Paris Motor Show. It should serve as a refreshing treat for all the journalists invited to the showroom floor.
So what do you Smart fans think? Is the idea of an electric scooter going to be a welcome asset to the company? Or will it ground the company's success? Let us hear your opinions in the comments. Right now, the company is all hush on any further details on their scooter concept. But surely, we'll give you first dibs on Smart news as their electric scooter saga unfolds. So stay tuned.