Kharl Prado
September 23, 2010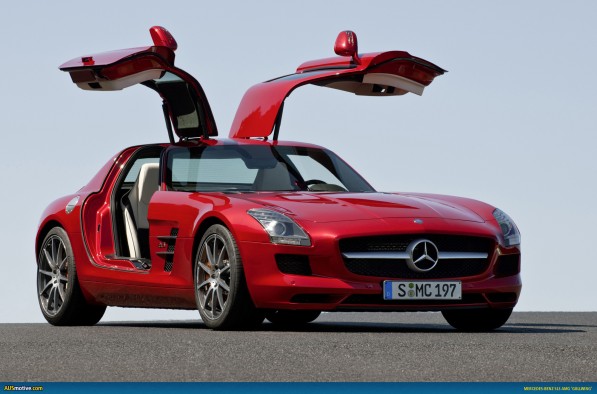 It's unanimous—the SLS AMG is this year's AUTO BILD KLASSIK's Golden Classic Steering Wheel awardee. With the help of 7300 votes, the Gullwing supercar outstripped each and every one of its competitors, which includes sport coupes and convertibles from all over Europe, namely Germany, Italy, Japan, the UK and France, and through the help of all the loyal AUTO BILD KLASSIK readers that participated in the contest.
Numbering around 23,500, the readers went on to vote for their favorite sports coupe or convertible. As the leading publications for both vintage and classic vehicles, AUTO BILD KLASSIK called upon its readership to vote for whichever sports vehicle for them was best in all aspects. If you're interested in seeing the results, you'll have to checkout the magazine's official website at www.autobild.de/klassik-lenkrad.
Results aside, you'll just have to look at the SLS AMG's technical prowess to understand how it stood up well against the competition. With a 6.3-liter V8 monster of an engine sitting under its hood, ready to pounce on unsuspecting roads, the SLS AMG is able to glide flawlessly churning out 571hp and clawing the road with around 650Nm of torque. Coupled with a seven-speed dual clutch transmission, lightweight sports aluminum suspension and aluminum body, there's no doubt that this is the car that'll win the heart of any sports car fan.