Kharl Prado
September 2, 2010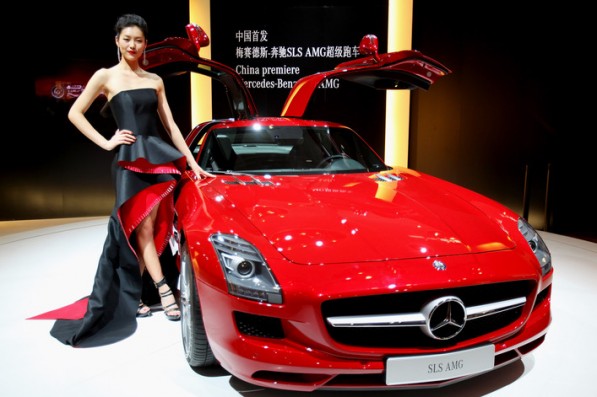 September is a very special month for China, as Mercedes-Benz is set to start shipping the SLS AMG into Shanghai. This comes as a direct result of the company's vastly improving market in China, and is a move to expand their product line up in the country.
The Chinese are by no means hard to please when it comes to cars, but for the handful who can afford to buy, and drive, an SLS AMG, it'll take a lot of getting used to. The SLS AMG isn't built for a comfy, luxurios ride. Far from it. This premium supercar was built to hit speeds nearing 200 miles per hour. It's fast and agile, owing to its aluminum spaceframe body and the AMG 6.3-liter V8 that's hiding underneath the hood.
The engine is capable of 420 kW (571 hp) and 650 Nm torque. Paired with a seven-speed dual clutch transmission that will outshift any human being, the engine's power will chew up tires in no time. Fortunately, the SLS AMG rides on a sports tuned suspension system with equally lightweight aluminum double wishbones.
The car-loving Chinese elite will definitely love this car's power. They've got enough road to let loose the SLS AMG for some serious adrenaline-pumping action.