Kharl Prado
September 17, 2010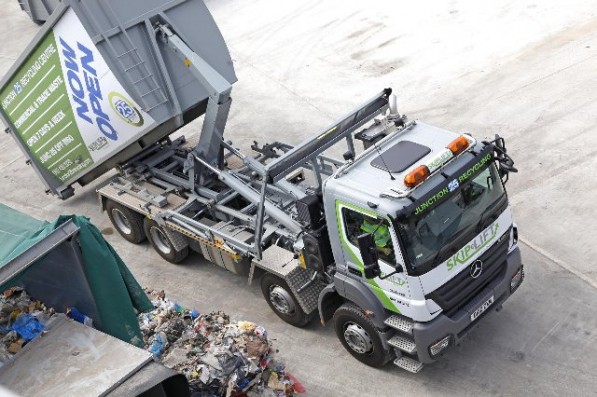 How concerned are you for the environment? Can you measure it in terms of how much garbage you produce? Well, Mercedes-Benz is one automotive company that's heavily interested in caring for the environment—around 50 tonnes—of mechanical hardware, that is. That's right. Asset & Land Environmental has commissioned six Mercedes-Benz Axors for their waste treatment serves. That's three 32-tonne hookloaders and three 18-tonne skiploaders.
Sitting near Junction 25 of Stockport's M60 motorway, the A&LE center is the biggest waste treatment plant in the whole of Manchester's south area. The plant is now capable of processing up to 200,000 tonnes of waste, from both commercial and domestic sources, each year. A&LE boasts that up to 80 percent of this volume will be recycled for the betterment of the environment.
The Axors were bought through Southfield Commercials in Stockport, and will wear the unique liveries of Skiplift Waste Disposal, A&LE's sister company. The Axor chassis were supplied by none other than the Mercedes-Benz dealer in Enza, which also services the trucks in their workshop in Trafford Park. The hookloading and skiploading trucks on the other hand are serviced by Hyva UK which is based in Manchester.
The Axors will be working six days a week, collecting garbage and bringing recyclables, separated of course into aggregates, timber and plastics, to other processing facilities around the center.