Kharl Prado
September 23, 2010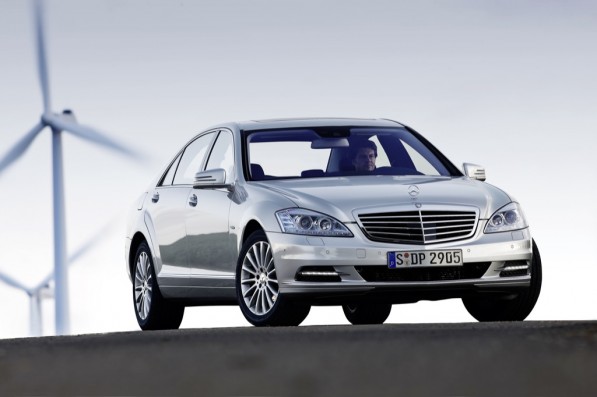 A car is only as good as the engine that purrs under its hood. And for a fancy German-engineered car to be considered really premium, it'll take a heck of a hefty fine engine to pull off what it's supposed to be capable of. And so, Mercedes-Benz announces a whole new lineup of engines to make its S-Class flagship range really stand out, starting with brand new V6 and V8 BlueDIRECT petrol engines to join ranks with current direct injection diesel injections.
So what specific BlueEFFICIENCY technologies should you expect to be present on these new engines. Well, nothing less than a load-controlled oil pump and of course, low rolling resistance tires. With a EUR71,876 price tag on the S 250 CDI BlueEFFICIENCY, you'll get around 204hp and a fuel efficiency of 5.7l per 100 km.
The S 350 BlueTEC meanwhile will cost you around EUR76,279. With that price comes a brand new V6 diesel that churns out around 258hp, and will give you 6.8l per 100km of fuel consumption. Not bad eh?
There's more—if you want more power, then check out the S 350 BlueEFFICIENCY, pegged at EUR78,718, and the S 500 BlueEFFICIENCY, priced at EUR99,186. These two should easily give you 306hp and 435hp effectively with their brand new V6 and V8 gasoline engines respectively. Need we say more? Stay tuned for more details on the 2011 S-Class.