Michael C.
September 3, 2010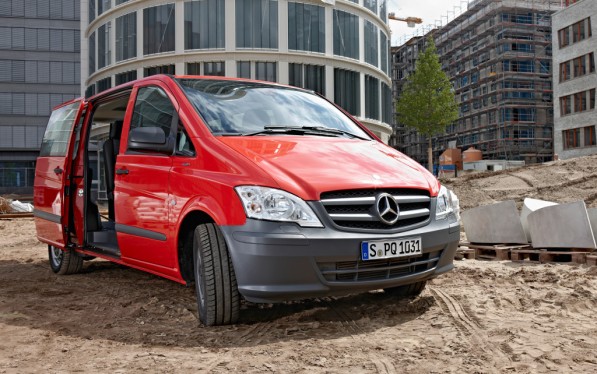 The latest Vito presents its guarantee of being both eco-friendly and more useful. The van is powered with the latest range of Euro 5-compliant engines, consisting of both diesel and petrol lineup.
The powerplants of the Vito have been modified with the inclusion of revised units, all offering BlueEFFICIENCY technology as an option. The latest engines are 110 CDI (95 hp), 113 CDI (136 hp), 116 CDI (163 PS), 122 CDI (224 hp) and the Vito 126 (258 hp).
All the engines actuate an adjusted chassis, which boasts of the same simple construction like the past models. The modifications to the chassis comes with cover suspension springs and spring retainers, supporting bearings and suspension strut towers, transverse links with bearings and anti-roll bar and bearings.
The vans have a maximum load capacity of 2.80 tons (the past generation only had 2.77 tons), but all the units of the latest generation can be bought at a 3.05 ton alternative.
Internally, the unit brings various improvements as well, which includes new fabrics and color. The largest novelty however is the inclusion of the Vito CREW and SHUTTLE variants. The former comes with rear bench seats, air conditioning and additional heat exchanger, while the latter includes a Tempmatik controlled air conditioning system, comfort driver seat, comfort bench seats, cockpit with Softouch surfacing and carpeting in the passenger compartment.
The price tag for the latest models has not yet been released.