Michael C.
September 10, 2010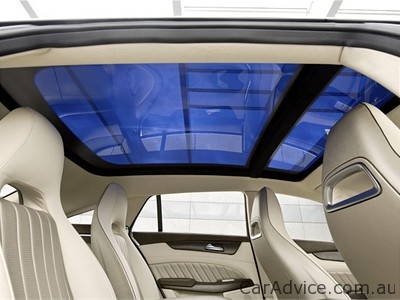 Based on the news, Mercedes-Benz is possibly bringing about a latest 'Magic Body Control' technology to enhance suspension and to also present 'Magic Sky Control' system into sunroofs.
According to the reports, the Mercedes-Benz Magic Body Control system will associate special mounts in the suspension struts that are likely to lessen sound-induced vibrations by up to 80 percent. The system will also remove body roll and balance wheel movements.
Fundamentally, it will be the new stage of Mercedes-Benz Active Body Control. Based on the news, it will be manufactured in partnership with the ZF – a German engineering and gearbox company. The latest technology will first appear in the 2013 Mercedes-Benz S-Class and CL-Class.
Additionally, the Magic Sky Control system will utilize magnetorheological glass in the sunroof which will dim in the sunlight, similar to the transition lens in glasses. The technology won't affect the shape or property of the glass and could be adapted to every window in the car. It is also adjustable from clear to dark blue, the technology is set to be launched on the 2011 Mercedes-Benz SLK.
Even though the names sound too ambitious, the technology is a great move from the German company. It is more likely to be adapted through the Mercedes-Benz line up like the majority of the previous S-Class technologies.