Kharl Prado
September 16, 2010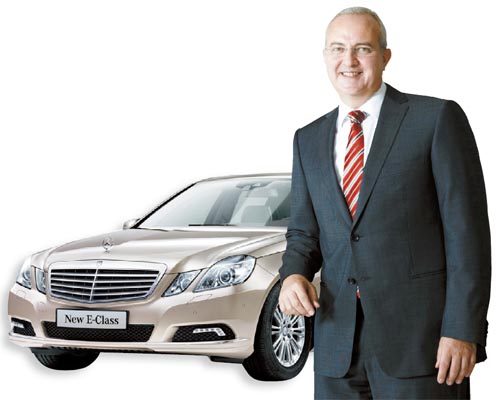 It seems Executive Harald Behrend's entry as president and chief executive of Mercedes-Benz Korea has done the company a lot of good, especially since its now experiencing its most immense growth ever in its history. It not only tripled its sales compared to 5,000 units sold back in 2007, but it is also now Korea's number one auto importer, a position it has held since September 2009, outshining one of its biggest rival BMW.
Behrend believes that his company's success is anchored on various factors, all of which contributed to the manufacturing and marketing of Mercedes-Benz's premium vehicles to the Korean market. Last month alone, the company sold 578 E 300 vehicles, the model that is now topping their sales portfolio. And then there's the S-Class selling around 190 units, and the C-Class that has so far amassed 242 vehicles sold.
The total number is figuring at around 1,524 in August alone, registering a 250.3 percent increase from last year's 435. Now, the company's latest fleet of the GLK-Class, as well as the SLS AMG supercar, are now being patronized very nicely by the company's Korean clients. In fact, they managed to sell all the SLS AMG units in their inventory, and are hoping to get more units shipped in from their headquarters in Germany.