Kharl Prado
September 17, 2010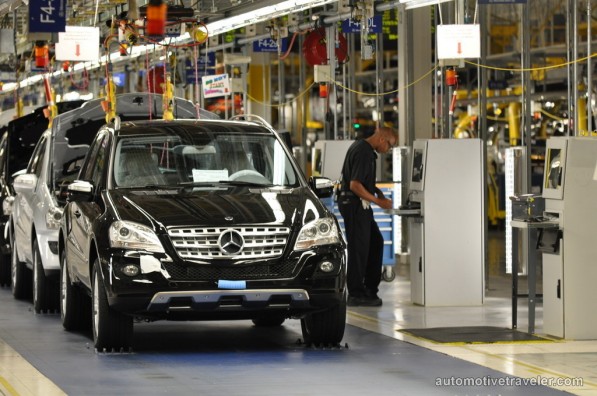 Mercedes-Benz puts a premium on education, specifically automotive technology. That is why AT students at the Tuscaloosa Center for Technology, or TCT, will soon experience what it's like to be working on cutting edge automotive technology. How is this possible? Through the generosity of Mercedes-Benz.
The company is donating a pair of their high-end premium SUVs, namely a 2006 ML500 and a 2006 ML350, to TCT to help students of Automotive Technology better understand the workings of a world-class premium vehicle. Painful as it may seem to some, the pair of SUVs will be disassembled, and reassembled, under the able hands of instructors and of course, the students, to expound learning of Mercedes-Benz technology. The donation in turn will prepare the students better for their future, specifically the challenges of job hunting.
MBUSA is not only making this donation, but the company is also going to share equipment and opportunities for TCT students to visit their state-of-the-art plant and training center in Tuscaloosa to help foster better appreciation of working with Mercedes-Benz vehicles. Who knows? The very students may themselves get to work for Mercedes-Benz. As long as they work hard, they just might make it.
The pair of SUVs are set to be delivered on Friday, 10th of September at around 9 in the morning. The students better start sharpening their technological armada, and interest of course, in preparation for their arrival.