Kharl Prado
September 29, 2010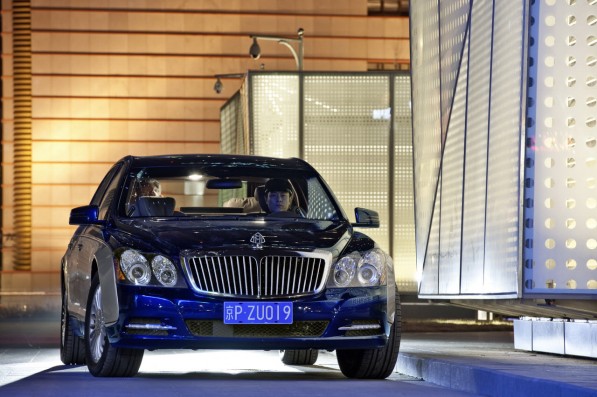 South Korea is one of Daimler AG's booming markets, and that's why effective immediately they have introduced their latest Maybach sedan models to the Korean crowd. The lineup consists of the Maybach 57 and the Maybach 62 whose 5.5-liter engine come alive peaking at 551hp. This is a V12 engine, folks, so it's no pussy on the highway. With just 5.4 seconds, it can bring you from a full stop to 60 miles per hour.
If you're wondering what the price tags are on these exquisite German premiums, the Mayback 57 will fetch you around 570 million won (roughly US$496,000). With that amount comes a hefty reclining back seat, which used to be only available in the Maybach 62, and has the comfort level of a first class seat onboard a passenger jet. Hey, don't take our word for it. If you're skeptical, shell out half a million dollars and you'll be able to prove it yourself.
The Maybach 62, on the other hand, will cost you a grand amount of 850 million won, and that will grant you an exlusive wall partition dividing the driver's area from the rear seats. Of course, you'll also get a 19-inch LCD screen to watch your favorite ultra-skinny Korean icons strut their stuff on live television. The 62 also has a panoramic glass sunroof that, lo and behold, easily turns transparent when you click a button. Now, why can't other premium car manufacturers think of that?
If you are able to afford one if you're south of the DMZ, then you'll get a full 48-month, unlimited mileage quality warranty.