Kharl Prado
September 21, 2010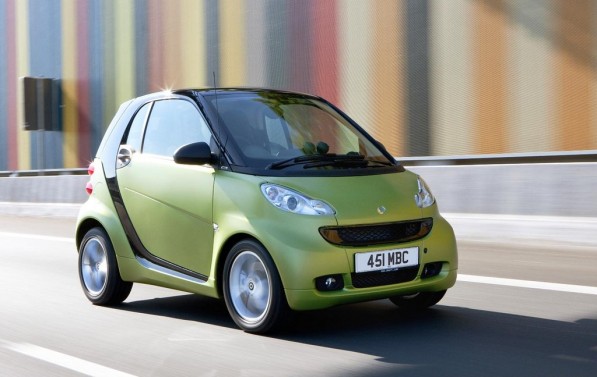 Yes, the new Fortwo is now available for sale. But aren't you interested in knowing the price first and foremost? Well, then very good because the UK division of Smart has just announced the pricing for their famous vehicle, which has undergone quite a great deal of redesign to make it even more appealing.
Part of the redesign includes brand new front and rear aprons, cool side skirts, and of course, a color-keyed fuel filler cap.
You've got a choice between the Pulse variant, having brand new three-double-spoke alloys, and the Exclusive variant that boasts Monoblock Vll alloy wheels. The Pulse and Passion variants share bright color options, specifically lighter shades of blue and matte light green. The interior of the Fortwo, meanwhile, features brand new materials, a lot more arm and leg room, a stylish steering wheel upgrade and even more toys than the previous model.
The engine has also been upgraded, now featuring a longer range, as well as better fuel economy and less emissions.
Want one? Then you're going to need around 8,780 pounds, roughly translated to $13,650 US greens and 10,510 Euros. But you should get into more details before deciding anything. The more you find out about Smart's Fortwo, the more likely you'll be convinced of the perks associated with driving an economy car.