Muamer Hodzic
September 10, 2010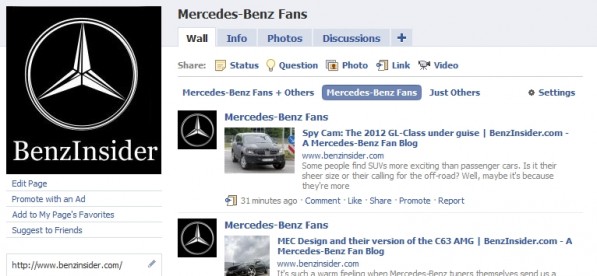 I'm sure most of you have noticed the Facebook button to the right, and some might have even joined our official group, but we've since moved to a 'Fan Page' as it is easier to communicate with folks than with a Group.
Please, visit our Official BenzInsider Facebook Page and LIKE it, so that you can keep up-to-date with the latest Benz news even on Facebook.
As always, please recommend the page to your friends and help us grow, so that we can spread the word on how amazing Mercedes-Benz cars really are!