Kharl Prado
September 23, 2010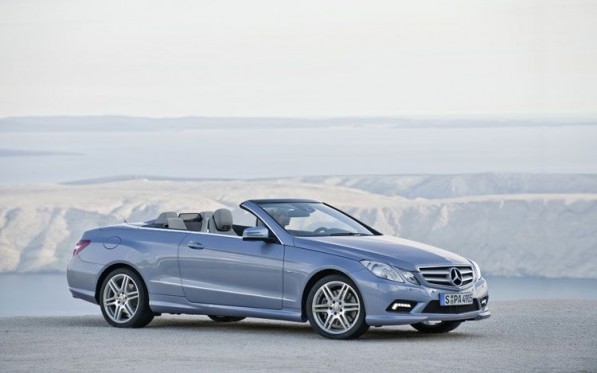 With 21,000 readers taking part to vote for their favorite vehicles, the Mercedes-Benz E-Class Cabriolet takes the biggest piece of the cake to clinch the Auto, Motor Und Sport Autonis Design award for most beautiful cars under the Convertibles category. The Sports car category meanwhile was dominated by the Cabrio's sister, the SLS AMG Gullwing supercar.
It's easy to understand how the Cabrio won the hearts of readers. Apart from the open-air-convert sensation that the Cabrio instills with its graceful fabric soft top, it also has clear attractive side proportions that creates a lovely silhouette at dusk and dawn. Technological prowess? The Cabrio boasts a neck-level AIRSCARF® heating system to keep you warm and cozy once the sun gets replaced by the moon. The Cabrio is the kind of convert that you'll want to be caught in taking a ride while on a date with your special someone.
The SLS AMG, on the other hand, stands tall amongst the competition as Germany most attractive sports car, inheriting its winning traits from its ancestor, the original 300 SL Gullwing from the Fifties. With an aluminium spaceframe body propelled ever-so-effortlessly by AMG's 6.3-liter V8 front-mid dry-sump lubricated engine, the SLS AMG will rattle anyone's soul on the road with around 571hp and 650Nm of torque.