Kharl Prado
September 21, 2010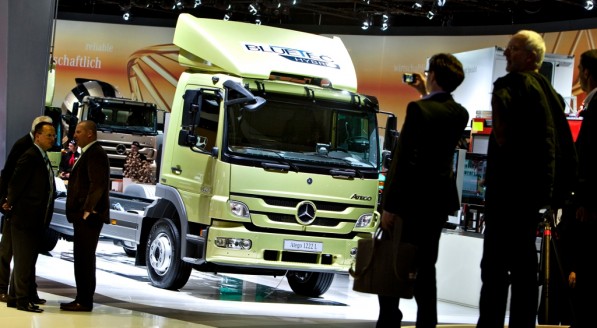 If you think big time premium vehicle manufacturers such as Daimler and Mercedes-Benz couldn't possibly be affected by economic downturns, think again. Nothing can be farther from the truth, especially during the later half of 2009 when Daimler Trucks had their greatest fallback. During that period of slow growth, however, the Chinese market kept resiliently alive.
Of course, things have changed ever since the new year came. Now, sales figures of Daimler Trucks have so far been a lot better than the previous year, around 30 percent more than in 2009. The division is even expecting as much as EUR1 billion in sales for this year alone. Even in other regions such as South America and Eastern Europe, the company has so far grown 68 percent and 129 percent respectively.
News of recovery was highlighted during the 2010 IAA Commercial Vehicles show down in Hanover, Germany. On display during the show were around 60 trucks, vans and buses under Daimler.
Daimler expects the biggest portion of growth to be contributed by their dealerships in the BRIC group of countries, namely Brazil, Russia, India and China, as well as in Egypt, Bangladesh, Indonesia, Iran, South Korea, Mexico, Nigeria, Pakistan, the Philippines, Turkey and Vietnam.