Michael C.
September 1, 2010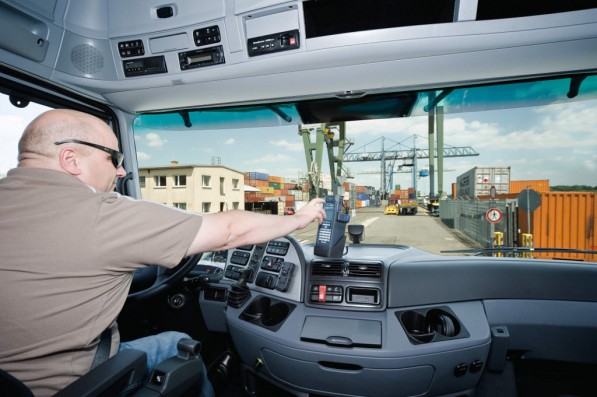 At the latest IAA Commercial Vehicles fair that was held in Hanover, Daimler FleetBoard introduced its newest products, manufactured for industry-specific transport processes and enhanced fleet productivity.
The fresh FleetBoard Mapping facility allows journeys to be traced in detail, which include its operations in border and urban traffic.
Its DispoPilot.guide is a latest addition to FleetBoard's line of cab terminals. The navigation system fuses the newest truck attributes and extra functions like the Lane Assistant. As alternate system for use outside of the automobile, DispoPilot.mobile added an integrated barcode scanner and a digital signature facility.
According to Markus Lipinsky, head of Daimler FleetBoard, the terminal with a huge 7-inch display acts as an appealingly priced entry-level model to introduce operators to the world of professional transport management solutions, while giving aid in the areas of job management and navigation.
Additionally, the FleetBoard telematics services will be accessible ex-factory for Mercedes-Benz Sprinters. Through this services, the automobile's fuel consumption and CO2 emissions can be lessened by up to 20%.
Based on Ralf Schumann, assistant to the management of Transportservice Winkler, they have been utilizing FleetBoard in their Sprinters for more than one year. Through their work in the area of operational analaysis, they have managed to lessen the fuel consumption per vehicle by 1.5 l per 100 km. As some of the vans cover at least 500 km a day, these savings makes a substantial difference in a matter of months.