Kharl Prado
September 16, 2010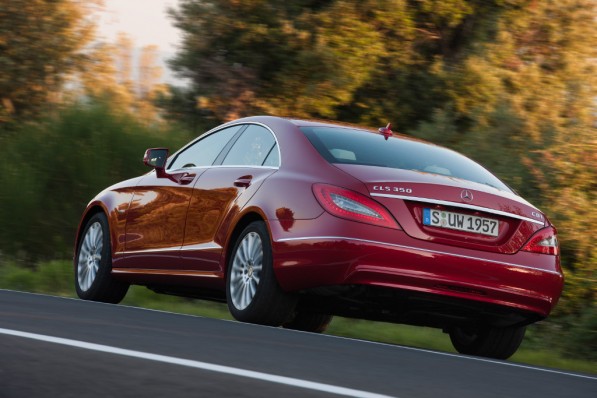 Thinking of spending all your hard-earned savings to get your hands on the new CLS? Well, that's what thousands of other Mercedes-Benz fans are pondering on as well. The CLS is like, well, it's not as muscular as previous E-Class or S-Class models, but it sure does capture the attention of everyone with its graceful lines and silky smooth charisma. Underneath all that beauty, however, lies its hidden strength that's characteristic of every Mercedes-Benz on the road—a powerful, efficient engine.
For those of you that are close to deciding on your next purchase, you might want to know that the new CLS will initially offer two six cylinder models come January. One of these ist the CLS 350 CDI BlueEFFICIENCY, boasting of 265hp. And then there's the CLS 350 BlueEFFICIENCY that has around 306hp plus a bunch of Mercedes-Benz's innovations such as the ECO Start/Stop function, as standard equipment of course. These two are priced at 63,427 Euro and 64,617 Euro respectively.
Around March, the CLS range will welcome two more models, namely the CLS 250 CDI BlueEFFICIENCY that is capable of 204hp and the CLS 500 BlueEFFICIENCY, the strongest of the four, that is capable of 408hp. That power comes, of course, from Mercedes-Benz's V8 engine. These will be available in December this year with deliveries starting around April 2011. Like the first two, these will have the ECO Start/Stop function as standard feature.