Kharl Prado
September 13, 2010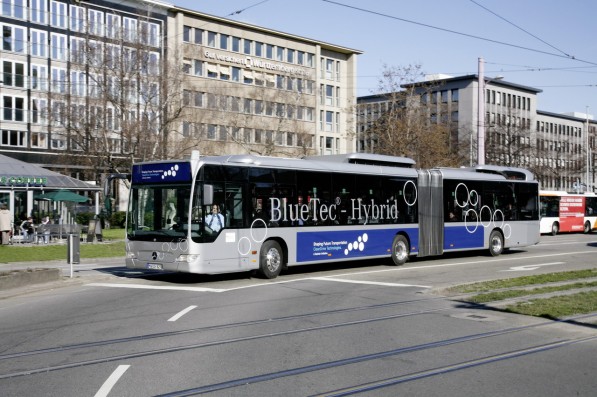 Three Mercedes-Benz Citaro G BlueTec Hybrid buses, with two more on their way at a later date, have been commissioned by Stuttgarter Straßenbahnen AG (SSB) after successfully passing practical service trials as far back as December of last year.
The Citaro earned a lot of good remarks from passengers that happened to stumble upon the three hybrids being tested for one whole week. Along the inner-city 42 route, the Citaro was able to demonstrate exceptional fuel economy, despite the infamous routes tricky topographic layout.
On hand to receive the buses was SSB board member Wolfgang Arnold, alongside him Stuttgart provincial capital Mayor Wolfgang Schuster, as well as Daimler AG board member Andreas Renschler who takes charge of both Daimler Trucks and Daimler Buses.
With the hybrid buses, the city of Stuttgart is well on its way to having a more sustainable mode of urban transportation. The city is also the best proving ground for what the Citaro, as well as other hybrid vehicles, are capable of—whatever is proven successful here should do very well in other places as well.
With the Citaro on its way to being part of SSB's fleet, decades of bus and coach strategy shall reach a new milestone of trial and implementation of new technology—hybrid technology, that is.