Michael C.
September 29, 2010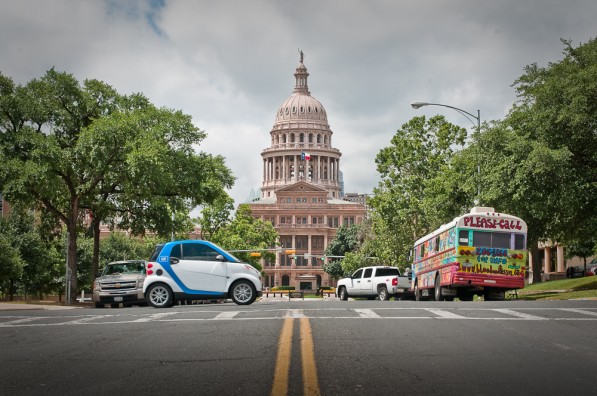 The car sharing program that was started by Daimler last May 2010 has attained 10,000 registered members in its first North American city – Austin, Texas. Based on the statement of Daimler, since the launch of car2go program, over 80,000 rentals have been recorded all over the greater downtown Austin area with average usage ranging from 30 and 60 minutes per rental.
The customers vary in age from college students to retirees, with around 50 percent of them aged 18 to 35. Business clients include the City of Austin, LIVESTRONG, downtown real estate firm urbanspace, GSD&M and the State of Texas.
car2go proposed a fleet of 200 smart fortwo automobiles that can be utilized 24/7. These cars can be obtained on demand and used for a tentative period of time. Additionally, it also lets users carry out one way trips. It uses an exclusive payment system, charging users for the time they utilize the car, rather than distance traveled.
Reservations are accomplished through a prepaid mobile phone card technology, letting the driver rent a smart via his license, with the vehicles parked at random areas all over the city. The fleet is supplied with windshield driver's license reader that the drivers utilize for unlocking the cars.
According to the president and CEO of car2go North America, "car2go's convenience and ease of use has been received with incredible enthusiasm by Austinites and this growth has exceeded our initial expectations." He also added that, "Reaching 10,000 members so rapidly in Austin is just the beginning of car2go's success in North America. In 2011, we will continue to expand to other North American cities where there is a demand for innovative and forward-thinking transportation solutions."