Kharl Prado
September 4, 2010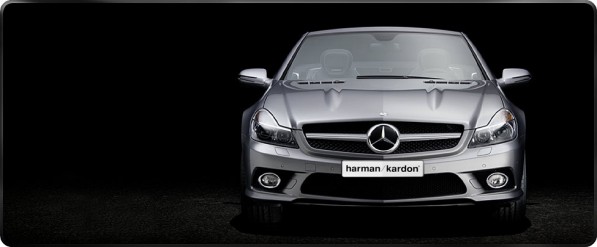 How often do world renown brands enter partnerships to deliver state of the art goodies? Well, not very often, unless you're talking about Mercedes-Benz. Whatever model rolls out of their production lines, you are ensured of top-notch equipment from their affiliates. The company's latest offering on its select number of new models is a cutting edge infotainment system courtesy of Harman AKG. Come to think of it, Harman's system is a perfect complement to Mercedes-Benz's COMAND infotainment system, which is due to be upgraded in the near future.
News of the partnership has been confirmed, albeit there's still no detail as to which model(s) will be featuring the Harman system. One thing is for sure though—the system will make any sound system worth listening to. In case you aren't aware, Harman AKG is famous for its premium headphones and microphones. Musical artists touring around the world have been known to carry around the Harman brand in their equipment on famous performing venues around the world. The brand's latest gig is with renowned produced Quincy Jones, launching a premium line of headphones to the public.
Harman was also bestowed the prestigious Technical GRAMMY Award for the second time this year, and is the genius behind Lotus Evora 414E Hybrid's Halosonic sound technology that makes a car audible from all points as featured in the 2010 Geneva Auto Show.