Kharl Prado
September 2, 2010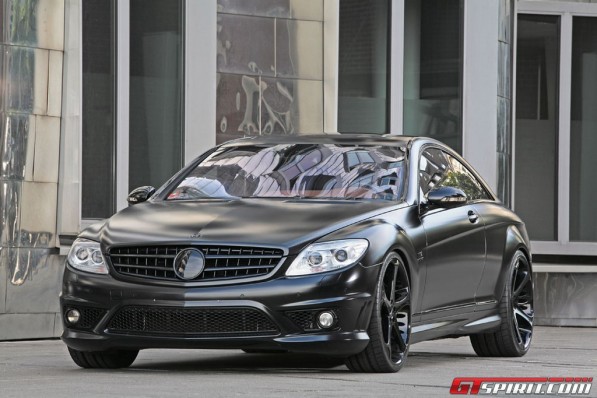 Tuners are hard at work it seems in their craft. The latest Mercedes-Benz ramification comes from Anderson Germany with their version of the Mercedes-Benz CL 65 AMG Black Edition. Theirs features an engine upgrade that involves specialized computer software optimization, sports air filter, plasma-coated exhaust system with racing catalytic converters, and larger accessory pulleys to bump power up to 670hp.
The vinyl-wrapped appearance gives the car that novel image just begging for aggression and respect at the same time. Well, Anderson Germany prefers to call it satin matte deluxe/black. The kit also includes a jet-black carbon exterior packet that consists of an external mirror, window frames, front grille, door handles, hatchback panel, ventilator frames on the bonnet, and diverse engine room coverings. A rear spoiler lip rides the back to complete the aerodynamic package.
What's kind of odd is that Anderson Germany decided to equip the car with an electronically-adjustable suspension. While it's not entirely bad, it just doesn't add up to have an automatic suspension setup to handle 670 horses of power.
Well, anyway, the whole thing rolls with 22-inch rims that are black/gloss finished with matching jet black carbon edging, so it's still worth attention. The interior is a sight to behold as well if you're fond of warm colored trims and leather. Anderson Germany also accepts customer-specific tailoring, so yes, this car is definitely going to turn heads on the streets.