Kharl Prado
September 12, 2010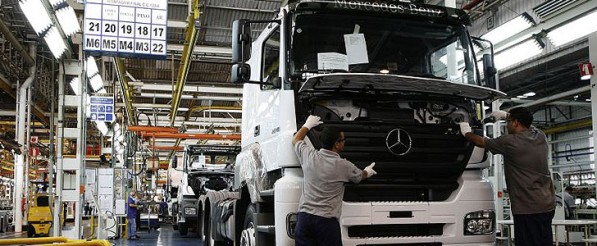 Up for a road trip to Brazil? Well, Mercedes-Benz is—with their Actros long-haulage truck. Road versions of the Actros were introduced last month, and now a fleet is set to be shipped to Brazil where they're going to be working full time.
If you can remember, the company announced back in March that it's going to be increasing production in their Sao Bernardo Campo plant in time for 2012. It's to meet the increasing demand for commercial vehicles in the country. True enough, Mercedes-Benz is even output by adding Actros production in their Juiz de Fora plant starting 2011.
The plan is to spread production of the Actros in three countries, namely in Worth factory Germany, Aksaray plant in Turkey, and now in the Sao Bernardo Campo and Juiz de Fora plants in Brazil. This will Mercedes-Benz to improve their response and versatility to the ever-increasing demand for highly durable trucks in Latin America, as well as the rapidly growing truck market in general.
Since last year, truck sales in Brazil have been on the rise. This only improves Mercedes-Benz's hold over the heavy-duty truck segment in Brazil, even putting it ahead of their share of the truck market in Germany, Turkey and France.