Kharl Prado
September 4, 2010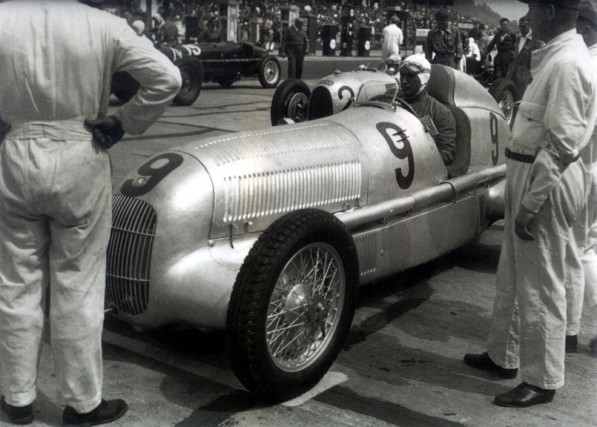 Records are made to be broken, and out of conflict comes unity. Thus is the case between rivals Mercedes-Benz and Auto Union with the creation of the 1934 W25 Grand Prix race car. Perhaps the following transcript will explain it best:
—
Alfred Neubauer: " It is October. A wet, cold wind blowing over the highway at Gyón, south of Budapest. We fear this wet, this wind. We still want to win world records."
At the wheel of the record car sits Rudolf Caracciola. "Rudy travels. And – he drives for the first time in his life over 300 kilometers per hour. Faster, more than ever a man is driven on a street in an ordinary car. Caracciola driving records. This is his biggest victory of the year."
—
Race driver Rudolf Caracciola was able to harness his car's 430 hp by obtaining records for the Class C (1-Liter) category—317.5kph over 1 km and 316.6kph over 1 mile. Clearly, back in those days, such speeds were already tantamount to suicide. If you're an avid fan of Formula One, you'll know how dangerous such speeds can become, as shown by fatalities the sport has drawn.
Caracciola was also able to set a 188.6kph world record over 1 mile from a standing start. He also broke the Avus international class record of Class C above 5 km in 1934 by running at 311.98kph.
Speeds aside, his Caracciola's achievements owes a lot to the W25, which served as the basis for his record-breaking car.
More records soon followed, such as the 432.7kph record on the Autobahn with the later W125 in 1938. Caracciola pulled this off from a flying start and achieved a top speed of 436.9kph. This drove Caracciola's rival, Auto Union's Bernd Rosemeyer, to attempt a similar run which ended in his death.