Kharl Prado
August 18, 2010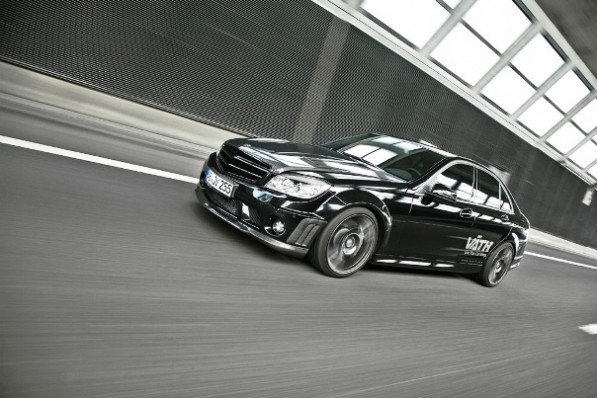 Tuners in Germany just won't be able to complete their day without getting their hands dirty on a Mercedes-Benz. As proof, Vath has just released their customized turbocharger kit for your brand new Mercedes-Benz C 250 CGI. This little kit, whose price tag reads 1,200 euros, has the ability to bump up your C 250's power to 270 hp. Theat means you're going to get 66 hp more than what you initially paid for when you bought your car.
So how did Vath come up with such a huge increase? Well, if you must ask, that's what the turbocharger does. Vath went further and worked their magic in optimizing engine electronics. They made sure that the power equation gets balanced with their patented charged air cooler and sports exhaust system. Of course, for tweaking your C 250's ECU, putting in a charged air cooler and a mean exhaust, you'll have to shell out an extra 3,200 euros.
So now, you've got around 255 horses of power at your disposal, and around 370 Nm to burn rubber with. With those figures you'll be able to get up to speed, the fastest of which is 161 mph. Of course, Vath won't let you reach horrific speeds without tuning your suspension for both stability and handling. They've added a lower and harder suspesion plus huge brake rotors—360mm up front and 320mm a the rear—just to make sure you've got enough stopping power in case you get too excited.
Finally, a carbon body kit that includes a hood, front spoiler, rear diffuser, and boot lid spoiler completes the Vath package. Oh yeah, don't forget the 19-inch alloys. Them Germans really know how to have fun, don't they?