Kharl Prado
August 11, 2010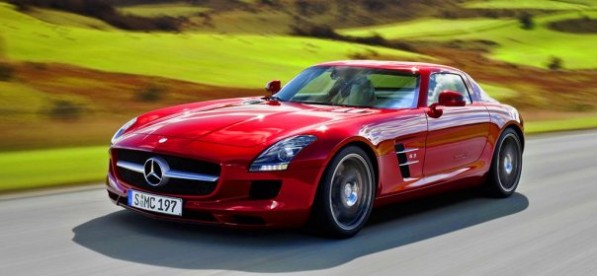 The SLS AMG was designed and built for speed and comfort. What it wasn't built for was to get its owner busted for overspeeding on public roads. That is exactly the case with a particular SLS AMG owner that was douch enough to take his adventurous soul out into the open road instead of pitting it in the race track.
One of the world's most strict countries when it comes to overspeeding is Switzerland. Here, they will charge you penalty fees that are proportionate to the amount of your annual income. Which means if you're caught overspeeding in an SLS AMG, that would likely tell cops that hey, you're rich, and you deserve a much bigger penalty than the other guy, who earns less and drives a old bimmer.
The owner of the 571-hp SLS AMG took liberty in lead footing his Mercedes-Benz super car down the Swiss road around Fribourg and went past its speed limit of 75 mph (120 kmh). His maximum speed before he got caught? 180 mph (290 kmh).
Now, we're not telling you that you aren't as good as DTM-slash-former-F1-driver David Coulthard or Fifth Gear's Tiff Needell. All we're saying is that if you want to play with your SLS AMG, you better do it somewhere where there's no speed limit—just like DC and Tiff—or keep it to the race track. Because judging from your capacity to own, and drive to the limits, an SLS AMG, you're worth a heck of a lot. And according to Swiss laws, you deserve as much in penalty fees.