Kharl Prado
August 26, 2010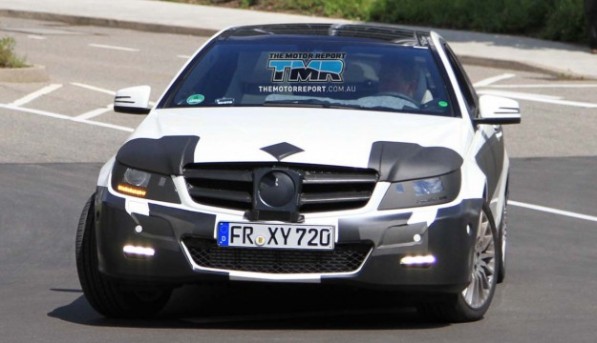 In case you're wondering, yes Mercedes-Benz has indeed said yes on a new C-Class Coupe. They say its set to joint the rest of the gang once the current C-Class expires, making way for a replacement. To back it up, here are new spy photos of an orange crash test coupe that show brand new details of what the C-Class Coupe may look like.
If you look closely at the base of the C-pillar, you'll notice that there's an ascending line that's quite a stark difference from Mercedes-Benz's current models. Apart from that, nothing really certain right now. Wait, there is. Some of the photos also suggest wide wheel arches, deeper character line along the sides and, of course, Mercedes-Benz's new headlight designs.
None other than Mercedes-Benz CEO for United States Ernst Lieb confirmed that their company is indeed planning on adding to the C-Class lineup to be able to go head-to-head with fellow German rival BMW, which already has sedan, coupe, convertible and wagon types of their 3 Series. This new lineup will be tailored for a target market that's not crazy about the E-Class and S-Class.
If things turn out as imagined, the C-Class Coupe will join the rank of the E-Class Coupe. As for what engine it's going to get, we'll bet that it's the same for the rest of the new C-Class platforms. Of course, there will be an AMG-powered variant that's likely to feature the 5.5-liter V8. But for now, only time will tell.