Kharl Prado
August 21, 2010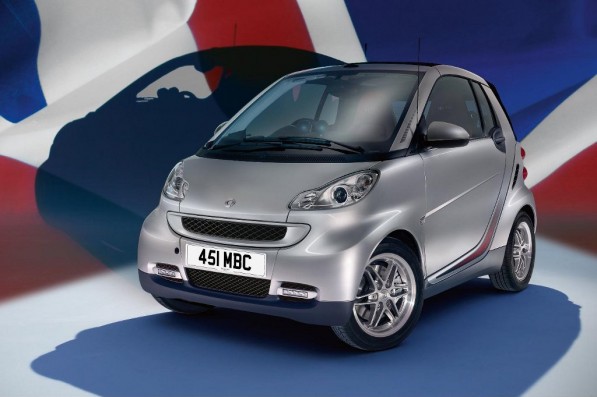 It has been ten years since Smart sold its first vehicle in the UK. To celebrate the occasion, the company launched a brand new limited edition model that they're calling the Smart Fortwo GB-10. It will be up for display in the Smart Festival that will fall on the 4th of September this year. How limited? Smart UK says that they'll only be selling 100 of these babies, which will all be wearing a special '1 of 100′ badge.
The GB-10 will have four variants, namely the 50 MHD Coupe, the 10 MHD Cabrio, the 30 CDI Coupe and the 10 CDI Cabrio. Each of these will have Pioneer's AVIC-F910BT audio and navigation system, air conditioning, power windows, and Panoramic roof, all of which will be standard equipment.
To make the GB-10 even more special, Smart is throwing in a good dose of Brabus hardware. All variants will have Brabus' Monoblock Vii 15″ alloys, LED daytime running lights and third brake lamp. If you opt for the Premium interior package, Smart will put an extra GB-10 logo on the Brabus shift knob and the emergency brake. The GB-10 logo will also be sown onto heated, Rosso-red leather seats. The same bit of luxury will be present on the door panels, kneepad as well as e-brake gator, while the upper-half of the dashboard will be a contrast between black Alcantara and silver on much of the instruments.