Kharl Prado
August 7, 2010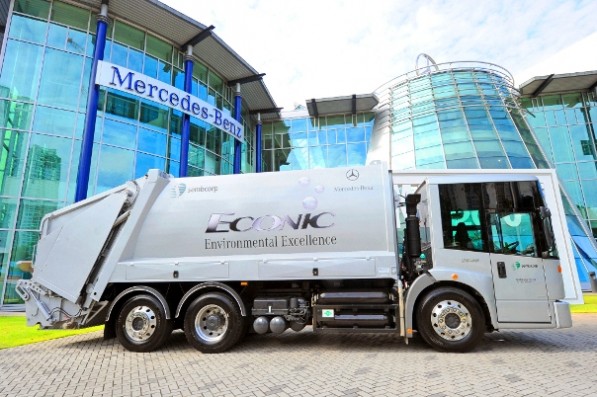 When it comes to caring for the environment, Mercedes-Benz never lets itself be left behind. And thus it recently began testing of its latest Econic trucks with natural gas technology in Singapore. The country's biggest waste management company, Sembcorp, has signed up to conduct the testing with the goal of determining the realistic benefits of the Econic. It's being graded based on its cost effectiveness and ability to satisfy customers.
Mercedes-Benz delivered to Sembcorp Econic trucks with two engine choices—an inline six cylinder diesel engine and one which is powered entirely by natural gas. The NGT engine, with product code M 906 LAG, has a 6.9 liter displacement and is capable of churning out 279 hp. These engines are equipped with BlueTec diesel technology, ensuring optimum combustion, emission reduction and improved fuel economy.
Other engines are made available on the OM 906 LA and OM 926 LA variants. These engines are capable of anything between 238 to 287 hp and 326 hp respectively, and can consume biodiesel without the need for any conversion.
In case you're wondering, the Econic was originally created as a waste disposal truck back in 1998. After 12,000 units sold, 10 percent of which ran on natural gas, the Econic is now available in different specialized options.