Kharl Prado
August 5, 2010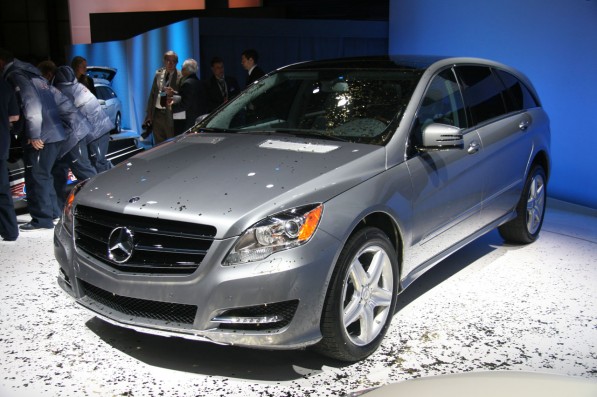 With all the fuss on sales increase across the board for all Mercedes-Benz product ranges, one model line outshines the rest in sheer figures—the R-Class crossover. Why? Well, simply because it went up to 314 units sold up till July of 2010 as compared to a mere 36 in the same period last year. We're talking about a nine-fold increase here, folks, and not merely percentages.
The R-Class crossover is currently being produced in Mercedes-Benz's Vance plant. Now, if you sum up all the sales last month of all 3 models being made in Vance, you'll get a figure that's way beyond the average sales of all Mercedes-Benz plants around the country. The other two models by the way are the M-Class SUV and the GL-Class full-sized SUV. Theirs figured around 17.9 percent increase for the M-Class, selling around 1,973 units, and 39.7 percent increase for the GL-Class with 1,179 units sold, up till last month.
With such figures, it looks like the automotive industry is back on track—for the premium vehicle segment at the least. Other segments have yet to make a full recovery. For Mercedes-Benz, meanwhile, it's all going in the right direction, especially in the US.