Michael C.
August 2, 2010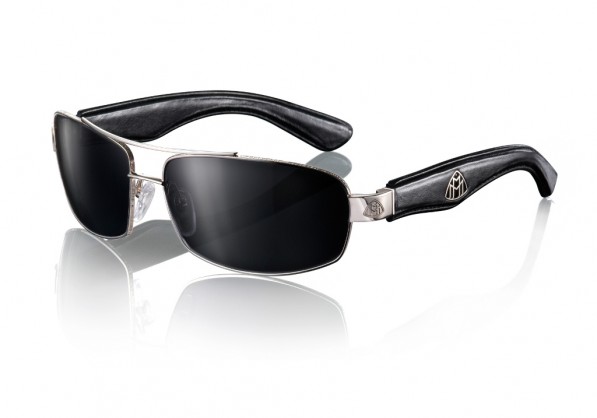 Luxury carmaker Maybach is now offering lifestyle accessories for its clients. Presently, the company has ventured in an eyewear collection, produced together with German specialist IVKO. In addition to the top of the line accessories range by Maybach, the glasses are described by one of the following "expensive" sounding words: leather, fine wood, natural horn, titaniun, 18-carat white, yellow and rose gold and Zeiss lenses.
To provide the glasses an automotive touch, Maybach stated that is has instructed IVKO to take motivation from the luxury cars it has released to the public. Based on the carmaker, one example is the "leather-trimmed arms that features an artistically inset Maybach logo, metal elements on the arms echo the door sill panels of the high-end saloons, the piano lacquer on the wood and carbon fibre arms recalls the finish of the trim strips in the interior." To be released towards the last week of October as part of a pret-a-porter collection, the sunglasses will be available in eight different models and nine colors. Ten spectacle frames are also available in up to six colors.
The main products would be the "individual" collection, which will mostly include natural elements such as an 18 karat gold and wood/carbon fiber fusion. According to the statement of Maybach, the various models which make up the latest Maybach Eyewear collection provides character and irresistible style. The price tag for the eyewear collection is yet to be announced in a future date.