Kharl Prado
August 29, 2010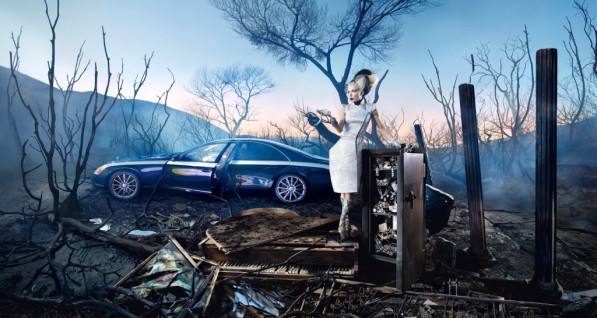 Things couldn't get any better for star photographer David LaChapelle, as he has got the backing of German luxury car manufacturer Maybach in his mentorship of another talented photographer, Garret Suhrie, whose international career is now taking off. Suhrie's job as LaChapelle's apprentice? To re-interpret the "Exposure of Luxury", one of LaChapelle's famous pieces.
The project is also part of LaChapelle's partnership with Maybach, which started in 2009 and bore fruit in the form of the "Exposure to Luxury" and "Berlin Stories", works the artist created to showcase Mayback's luxury saloons.
LaChapelle's task as Suhrie's mentor is to expose him to the daily grind of working with Maybach, helping him create a network of acquaintances in the art industry through LaChapelle's own circle as well as the Maybach Foundation. LaChapelle will be Suhrie's mentor until August of next year, after which hopefully the artist will continue his role as Maybach's artistic ambassador.
Suhrie was unanimously chosen as LaChapelle's protege because of his immense talent. Having recognized this, the Wilhelm & Karl Maybach Foundation has vowed to support the mentorship to help ensure the project's success. The Foundation has taken up the role of project manager and will be working with LaChapelle in implementing the content and schedule of this year's mentoring calendar.